Gunborg: Dark Matters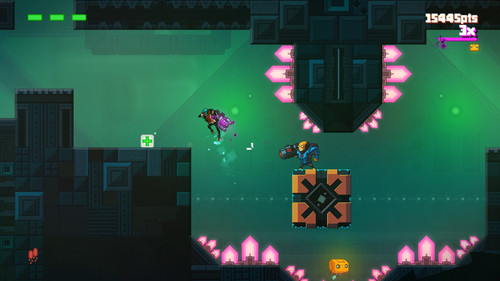 Hi everyone!
A new demo has been uploaded for Gunborg: Dark Matters. The game is getting close to release, and playing this demo will give you a good idea of what to expect from the full version.
If you played the first demo from january 2021, here are the biggest differences:
- An original soundtrack has been created by Cato Hoeben.
- All graphics have been improved and now represent what you will see in the full version.
- There is now a score mutliplier that increases when playing the game well. If it reaches 3x, your weapons will become infused with Dark energy.
- You can bounce on spikes by using the shield. I noticed in a gameplay video that someone tried to do this before, so I decided to add it to the game :)
I honestly thought that the game would be released in spring 2021, but now it's going to be out very early in 2022. I did not expect the amount of work it would take to finish this project. Also, I have been working on console versions of the game, and they will all be released at the same time as the PC version.
Anyway, I hope you enjoy the new demo!
/Rickard
Get Gunborg: Dark Matters